how to rank highly in the search engines
10 ways to get your website to rank higher in Google, delivered by experts in the search engine optimisation industry.
1. Pagespeed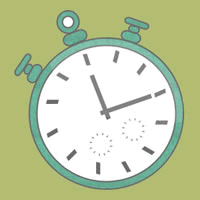 Website visitors hate slow website and the search engines do too - the time it takes to load a page has an effect on a website's rankings. Google actively monitors page speed and can use this to upgrade or downgrade your site in the search results. You can see what Google thinks of your website speed by using hte free Webmaster Tools service (Google: "Webmaster Tools" for more information).
** Invest in a good, fast, dedicated webserver with a respected hosting company and monitor your website speed regularly.
2. Search Friendly ULRs
The search engines are always looking for pointers as to what a page is about, so haivng a web addres (URL) that contains the keyworks relevant to a page can help you rank higher for those terms. The keyword could be within your domain (e.g www.johnsautoservicing.com) or in the page name (www.johns.com/auto-servicing). This aids the user as well as the search engines as it's much easier to see of a website is relevant to what you are searching for.
** Make sure that the pages within your site have friendly, readable URLs that relate to the content of the page.
3. Duplicate Content
The search engines love content and our advice is to keep adding it to your site, but taking content from another site (even if it's legal) won't help you improve your rankings. Duplicate content is frowned on by the search engines, and this also means that if you have large blocks of text that appear on multiple pages on your site it won't help your rankings either. Some of the best sites are those that leave "no stone unturned" when it comes to making every word high quality, and part of a unique sentence.

** Make every page unique, even if it means re-writing blocks of text. Track and follow up on anyone taking text from your site.
4. Unique Meta Data
Meta data is the name for information stored within a web page that is usually invisible to the user but is read by the search engines. Meta data can give low-level instructions to the search engines but two of the most useful aspects to include are keywords relating to the page (keywords meta tag) and a description of the page (description meta tag). Having sensible and natural information in these fields can help you rank higher.

** Use a 20-30 word neutral, third party description for your page within the description meta tag, and do (despite Google saying it doesn't use it) place 5-8 relevant keywords in the keywords meta tag.
5. H' Tag Structure
When HTML (the language that's used to create web pages) was first devised it was used for scientific reports so the H' tags were used to hold the report name and the sections of the report like an index. Today these tags are still used by the search engines to understand the topic of a page, and having strong, unique H tags can help you rank higher and give the page a logical, keyword-focused structure.

** Include one H1 tag per page, with multiple unique H2 and H3 tags but keep them natural and don't overstuff them with keywords.
6. Sitemaps
There's a good chance that the search engines will find every web page on your site by exploring is slowly but sitemaps make it a lot easier for them to find all the pages, and quickly. A sitemap is a simple list of all the pages on your site that's meant just for the search engine spiders (don't confuse a sitemap with the index of pages that some sites have for their visitors which is more like a contents page) and it means that when you launch a new page the search engines see it quickly.

** Create a sitemap using a sitemap tool, or if you used a Content management System use that to automatically generate sitemaps.
7. Compression
The search engines love fast websites and will reward those that take steps improve the speed in which their pages load. Compression is one way of improving speed as you're making files smaller which means they take less time for the visitor to download. Compress images with no real visual impact, compress files by removing extra unwanted information or apply server side compression which reduces some files before they get sent to the visitor from your web server. Use the Google PageSpeed online tools (Google: "PageSpeed online" for more information) to find out how compressed your pages and images are.

** Work with your website developers to make sure all files and images are compressed and compression is applied at a server level.
8. Updating Your Site
Search engines want to send people to the best resource on a subject, so all of things they measure are their way of determining which sites are experts on as subject. A website that's regularly updated (with good quality content) is showing a level of passion and the larger the site gets, the stronger it is. If you're truly the best website for a subject, you'll always want to be adding new pages. By combining these with a sitemap, you will get them indexed by the search engines quickly.

** Create a content plan to make sure you're updating your site with new products, services, news and blogs every week. Assume that if you don't update, you won't get good rankings.
9. Code to Content Ratio
The words and images you see on a web page are just the front. Behind the beauty is the HTML code that creates the page. There are many ways to create the same page in code, so it could be compact and neat or very expansive and heavy. The search engines prefer tight, compact code for speed reasons see PageSpeed above and having a page that's very heavy on code and low on content (text that the user sees) is a no-no.

** Make sure that your web developers use compact code, and make sure that all pages have plenty of rich, unique content on them.
10. Google Pagerank
Google measures the "strength" of a web page in a number of ways and one is a simple scoring of zero to ten called PageRank. This used to be really important to anyone search engine optimising, as it not only helped you understand how strong your pages were but also any potential partners or sites you wanted to work with (and get a link form). What PageRank doesn't take into count is relevancy (how your site, or another site, relates to a topic) and Google ahs actively devalued the score when discussing it.


** Use the PageRank score wisely: don't base any decision on a good or bad score and don't get hung up on it. There are more important metrics out there.